Latest Course and Events News
Latest Video
Comments from some of those who have attended a masterclass
"We would like to thank you and Tim for the excellent class on Saturday. Such a relaxed attitude, perfect timing and an absolutely thrilling experience. I would certainly recommend your course to anyone."
"Thank you for delivering such a terrific Masterclass - it was a perfect balance between theoretical and the practical and it was beautifully rounded off by a sumptuous afternoon tea."
"I enjoyed the class so much. I was impressed with how much information you pack into such a short time and yet it's so much fun."
Jane's Books
Jane has written 13 books on the many and varied aspects of tea, its production, history and culture, and she writes for tea related magazines and journals.

Her 'Tea Lover's Companion' is now out of print but a brand new edition is available with the title 'Tea Classified'. This has updated information, lots of new photos and, in the directory, new information and new photos of teas from tea regions not included in previous editions - Vietnam, Korea, Bolivia, Bangladesh, Brazil, Thailand, the UK and the USA. This is the ideal book for all new tea lovers and for anyone who wishes to find out more about tea manufacture, different categories of tea, and what types of tea come from different tea producing countries.
She also gives regular tea masterclasses and tea tastings, speaks on radio and TV and acts as consultant to tea companies, new tea businesses, table ware and tea ware companies.
To book a Tea Masterclass online, please visit the booking page by clicking here.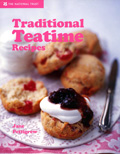 Price: £15.99
Publisher: Anova Books
Recipes from The National Trust Tea rooms around the UK, with photographs of some of the cakes, scones, breads and biscuits, and historical information about regional British foods and afternoon tea.
Buy this book: Contact the publishers - Anova Books
Forthcoming Masterclasses and events:
PLACES AT EACH CLASS FILL QUICKLY SO TO AVOID DISAPPOINTMENT, PLEASE BOOK IN PLENTY OF TIME.
19th of April, 2013, Tea Masterclass (Chesterfield Hotel, London)
18th of May, 2013, Tea Masterclass (The Chesterfield Hotel, London)

9.15am lasting 8 hours

Tea Masterclass and afternoon tea

21st of June, 2013, Tea Masterclass (The Chesterfield Hotel London)
20th of July, 2013, Tea Masterclass (The Chesterfield Hotel, London)
10th of August, 2013, Tea Masterclass (The Chesterfield Hotel, London)

9.15am lasting 8 hours

tea masterclass and afternoon tea

14th of September, 2013, Tea Masterclass (The Chesterfield Hotel, London)

9.15am lasting 8 hours

tea masterclass with afternoon tea

11th of October, 2013, Tea Masterclass (The Chesterfield Hotel, London)
16th of November, 2013, Tea Masterclass (The Chesterfield Hotel, London)

9.15am lasting 8 hours

Tea Masterclass and afternoon tea