At World Tea Expo, May 27th-31st 2014 in Long Beach, USA, Jane will be teaching a basic Tea 101 class at Boot Camp, hosting World Origins Tasting Tour, teaching a class about the Sensory Evaluation of Tea with Victoria Bisogno, presenting a session about the Social History of Tea with co-author Bruce Richardson, and hosting a tasting session about 5 teas that depend on nature's vital intervention to develop their particular taste profile. For more information, go to:
http://www.worldteaexpo.com/index.php/education/conference-at-a-glance
Jane will be training online this year with Victoria Bisogno, President of El Club del Te in Argentina. The certified Tea Sommelier course run in English and Spanish by El Club del Te is an intensive, theoretical and ptractical couse which ends with a certification examination. The course gives trainees the knowledge about tea culture, tea service, history, ceremonies, protocol, different varieties of tea, producing countries, sensory evaluation and appreciation of tea, the art of tasting, cupping, and tea and food pairing. For more information go to:
http://www.elclubdelte.com/en/cursos-y-seminarios/cursos-y-seminarios/tea-sommelier-certificacion-internacional/
Latest Publication: Tea Sommelier Handbook, by Jane Pettigrew & Victoria Bisogno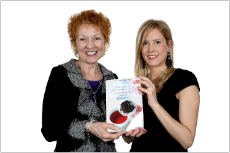 Tea Sommelier Handbook by Victoria Bisogno and Jane Pettigrew.
The demand for Tea Sommelier training is growing fast all around the world and Spanish speakers in the US, Mexico and Latin America are amongst the increasing number of tea lovers who want to learn more about their favourite beverage. The Tea Sommelier Handbook gives information about the history of tea, the tea plant and how it grows, teas from different countries, manufacturing styles, brewing techniques, tea service, sensory evaluation, tea ceremonies, tea cocktails, and the etiquette of tea. It is now available in just Spanish or in a Spanish/English edition. For more information or to order a copy, go to www.elclubdelte.com
Latest Video
Comments from some of those who have attended a masterclass
"We would like to thank you and Tim for the excellent class on Saturday. Such a relaxed attitude, perfect timing and an absolutely thrilling experience. I would certainly recommend your course to anyone."
"Thank you for delivering such a terrific Masterclass - it was a perfect balance between theoretical and the practical and it was beautifully rounded off by a sumptuous afternoon tea."
"I enjoyed the class so much. I was impressed with how much information you pack into such a short time and yet it's so much fun."
Jane's Books
Jane has written 14 books on the many and varied aspects of tea, its production, history and culture, and she writes for tea related magazines and journals.

Her 'Tea Lover's Companion' is now out of print but a brand new edition is available with the title 'Tea Classified'. This has updated information, lots of new photos and, in the directory, new information and new photos of teas from tea regions not included in previous editions - Vietnam, Korea, Bolivia, Bangladesh, Brazil, Thailand, the UK and the USA. This is the ideal book for all new tea lovers and for anyone who wishes to find out more about tea manufacture, different categories of tea, and what types of tea come from different tea producing countries.
She also gives regular tea masterclasses and tea tastings, speaks on radio and TV and acts as consultant to tea companies, new tea businesses, table ware and tea ware companies.
To book a Tea Masterclass online, please visit the booking page by clicking here.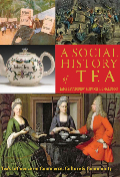 Price: £18.99
Publisher: Benjamin Press

Jane Pettigrew's classic British book has been updated and expanded with the assistance of American tea writer Bruce Richardson. No beverage has shaped Western civilization more than the ancient elixir - tea. Following its amazing journey from Canton to London, Boston and beyond as these two leaders of the today's tea renaissance weave a fascinating story detailing how the leaves of a simple Asian plant shaped the culture and politics of both The United Kingdom and The United States.

Buy this book: Visit the Benjamin Press US site to purchase a copy
Forthcoming Masterclasses and events:
PLACES AT EACH CLASS FILL QUICKLY SO TO AVOID DISAPPOINTMENT, PLEASE BOOK IN PLENTY OF TIME.
26th of April, 2014, Tea Masterclass (The Chesterfield Hotel, London)

9.15am lasting 8 hours

Tea Masterclass and afternoon tea

16th of May, 2014, Tea Masterclass (The Chesterfield Hotel London)
20th of June, 2014, Tea Masterclass (The Chesterfield Hotel, London)

9.15am lasting 8 hours

tea masterclass and afternoon tea

11th of July, 2014, Tea Masterclass (The Chesterfield Hotel, London)
09th of August, 2014, Tea Masterclass (The Chesterfield Hotel, London)
19th of September, 2014, Tea Masterclass (The Chesterfield Hotel, London)

9.15am lasting 8 hours

Tea Masterclass and afternoon tea

18th of October, 2014, Tea Masterclass (The Chesterfield Hotel, London)

9.15am lasting 8 hours

tea masterclass and afternoon tea

21st of November, 2014, Tea Masterclass (The Chesterfield Hotel, London)