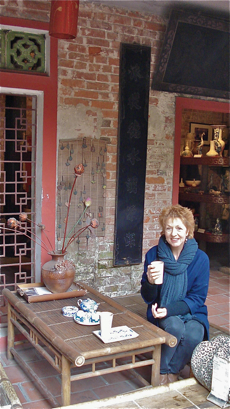 Jane drinking tea in Vietnam in January 2011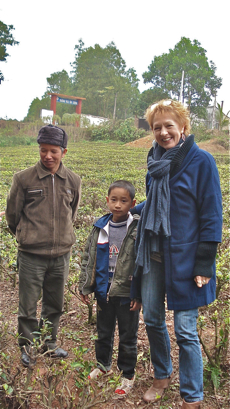 Jane in Vietnam in January 2011
Anyone interested in buying a teashop?
Melissa Montezani is selling The Chelsea Teapot on the Kings Road, Chelsea London. For information contact Melissa on melissa@thechelseateapot.com
Here is a selection of useful website links:
Forthcoming Masterclasses and events:
PLACES AT EACH CLASS FILL QUICKLY SO TO AVOID DISAPPOINTMENT, PLEASE BOOK IN PLENTY OF TIME.
19th of April, 2013, Tea Masterclass (Chesterfield Hotel, London)
18th of May, 2013, Tea Masterclass (The Chesterfield Hotel, London)

9.15am lasting 8 hours

Tea Masterclass and afternoon tea

21st of June, 2013, Tea Masterclass (The Chesterfield Hotel London)
20th of July, 2013, Tea Masterclass (The Chesterfield Hotel, London)
10th of August, 2013, Tea Masterclass (The Chesterfield Hotel, London)

9.15am lasting 8 hours

tea masterclass and afternoon tea

14th of September, 2013, Tea Masterclass (The Chesterfield Hotel, London)

9.15am lasting 8 hours

tea masterclass with afternoon tea

11th of October, 2013, Tea Masterclass (The Chesterfield Hotel, London)
16th of November, 2013, Tea Masterclass (The Chesterfield Hotel, London)

9.15am lasting 8 hours

Tea Masterclass and afternoon tea